We like to write about special beers, we also drink them, but that is part of the job. Most of the time we have written about special beers from lesser known names. Until this time. Now we are going to talk about a special beer from the well-known brewers Duvel and 't IJ.
Among beerlovers it is no secret that Duvel bought an interest in brewery 't IJ in 2015. Shortly after (in 2017), a first collaboration arose in the form of a Black Rye IPA called 't Ei van de Duvel. A very well-found name that very clearly brought together the best of 2 worlds in terms of name and design.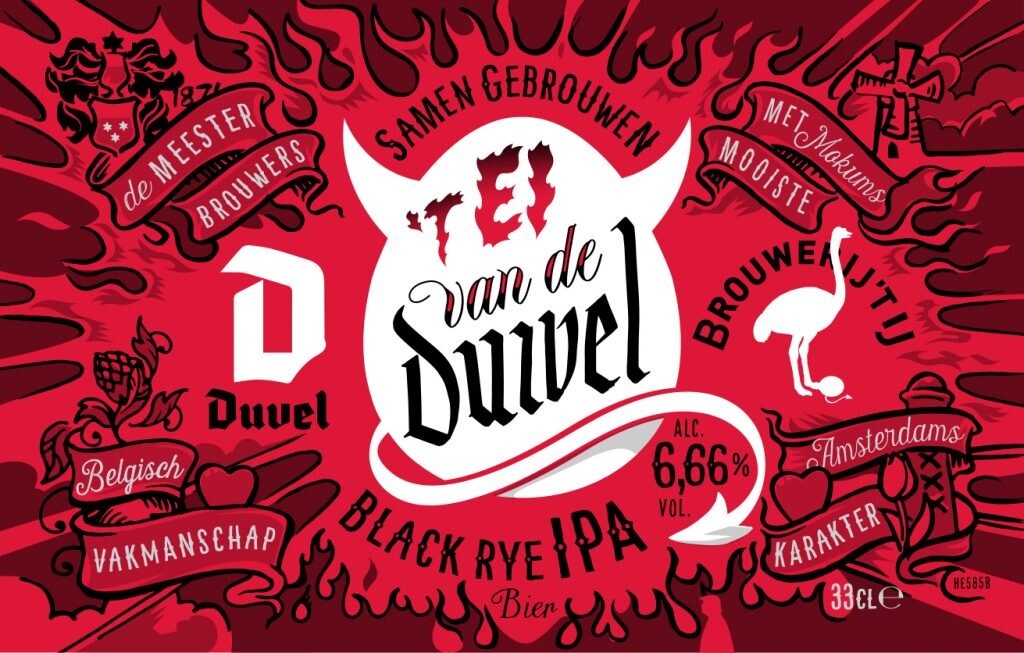 The beer with the sinister alcohol percentage of 6.66 percent was an immediate success and sold out in no time. There was still a lot of requests to start production, but it has not been brewed since.
Until now, or not?
The collaboration and the smooth sales apparently tasted like more because out of the blue there was suddenly… 't IJ van de Duvel. And as it befits the name; the devil is in the detail.
't EI has become 't IJ and instead of the Black Rye IPA they have turned it into a Hazy IPA and the color of the label has been adjusted. It is still a very good quality beer, the dark alcohol percentage has remained the same and these beers are also sold like hot cakes.
With warm and sunny days ahead, this is a beer that we recommend in any case.
P.S. And if it starts to rain all summer long.