The very first collector we visit is Jaap Mulders (35) from Wouw, The Netherlands. Besides being a beer enthusiast, Jaap also been collecting extraordinary beers for a few years. He takes us into his personal beer cellar.
Jaap Mulders (35) from Wouw, The Netherlands.

Collection size:
80 bottles of 75 cl
72 bottles of 30 cl
Hi Jaap, when did you start collecting beer?
As a present for my 30th birthday, my friend gave me a bottle of Gouden Carolus Cuvee van de Keizer blue. He told me I had to store this beer for at least 10 years to be at its best. I figured storing only one bottle would make no sense, so I started buying more.
Which style you think is best suited for storing?
Quadrupels and barleywines for sure, these beer become a lot smoother in time. Recently I started drinking and storing gueuze beers. This still offers a whole new world to explore.
What do you prefer to add to your collection?
I like to go to specialized liquor stores to look at the big bottles to see if there's something that appeals to me. I'm always looking out for bottles I think that will increase in value in time. However, a Duvel Barrel Aged for 25 euros per bottle is a little too expensive for me. At this moment, a big bottle of La Trappe Quadrupel from 2015 is also worth 25 euros and I'd rather drink this.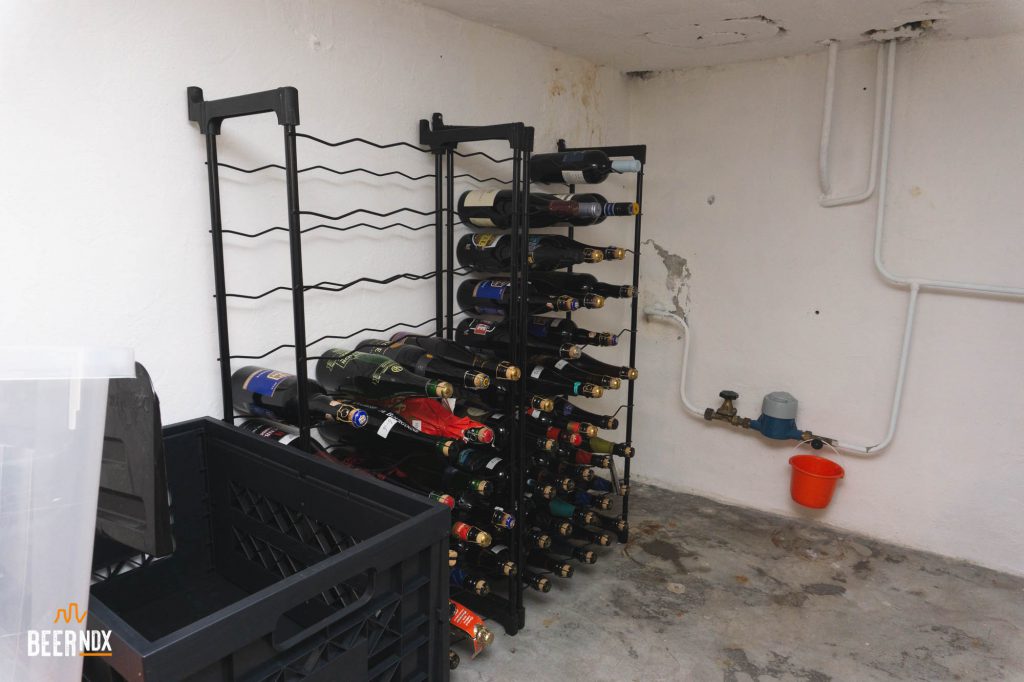 Which bottle in your collection are you most proud of? Why this one?
Not particularly one bottle. Every volumes of Cuvee van de Keizer blue since 2013. Since 2017 I have been buying a box for every volume. This way I also have something to drink in the meantime while my beers are increasing in value.
Which beer is on your wishlist?
The St. Bernardus Oak Aged is definitely on top of my list. At the time I thought it was expensive at 9 euros. Now I can really punch myself in the face for this.